---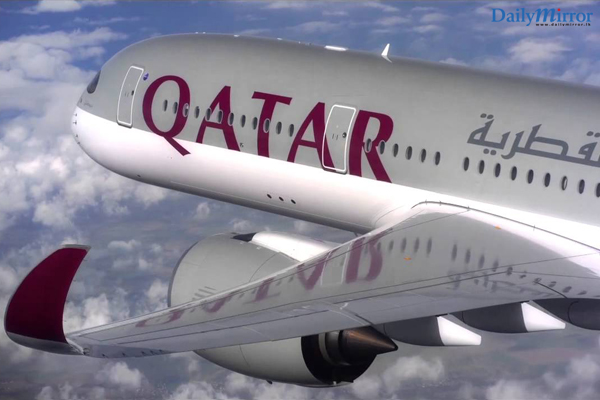 Qatar Airways today released its annual report for the fiscal year 2017 (April 1st 2016 to March 31st 2017) revealing a 21.7 per cent year-on-year net profit increase. The results also show an annual revenue increase of 10.4 per cent.
This is an outstanding result for the award-winning airline, which has experienced a busy year of expansion and investment, as well as celebrating its 20th anniversary in the global aviation industry. Qatar Airways' Available Seat Kilometres (ASK) increased by 21.9 per cent in the fiscal year 2017, to 185,208 million.
Qatar Airways Group Chief Executive, His Excellency Mr. Akbar Al Baker, said: "Our annual results once again reflect the success of our expansion and growth strategy that has seen the Qatar Airways Group grow from a small regional airline into an aviation powerhouse over the last two decades. As we celebrate our 20th anniversary in the industry, I am proud to share our annual results with the world so that they can see how far we have come as an airline group and how our dedicated team of more than 43,000 employees have worked together to make Qatar Airways the huge success it is today."
During the fiscal year 2017, Qatar Airways has made significant investments and partnerships; launched 10 new destinations; announced industry-changing on-board product developments and expanded its modern fleet to 196 aircraft.
In July 2016, the airline announced an increase in its stake in International Airlines Group (IAG) from 15.24 per cent to 20.01 per cent, strengthening its position as a shareholder in one of world's biggest airline groups. A further strategic investment was made by the airline in December 2016, when it acquired 10 per cent of LATAM Airline Group's total shares.
Other key partnerships secured throughout the same period include a joint business agreement with IAG subsidiary, British Airways, with revenue sharing on the London Heathrow-Doha route, as well as new codeshare partnerships with airlines such as Finnair, Iberia, Sri Lankan, Vueling and Air Botswana.
During the fiscal year 2017, the airline continued to build its global network, adding 10 new destinations: Adelaide, Australia; Atlanta, United States; Auckland, New Zealand; Helsinki, Finland; Krabi, Thailand; Marrakech, Morocco; Pisa, Italy; Mahé, Seychelles; Windhoek, Namibia; and Yerevan, Armenia.
The airline has also announced that it will launch a record number of 24 new destinations in the next year, including exciting cities such as Dublin, Republic of Ireland; San Francisco, United States; Rio de Janeiro, Brazil; and Santiago, Chile.
In order to support this ambitious growth strategy, the airline continues to expand its fleet, which as of 31 March 2017 boasted a total of 196 aircraft including 7 Airbus A380s, 30 Boeing 787 Dreamliners and 16 Airbus A350s. Showing its ongoing commitment to this evolution of its fleet, the airline also announced an historic agreement with Boeing in October 2016, to purchase up to 100 aircraft comprising 30 firm 787-9s and 10 firm 777-300ERs with a letter of intent to purchase up to a further 60 B737 MAX 8 aircraft.
Continuing to spearhead innovation in the aviation industry, Qatar Airways revealed its revolutionary new First in Business seat concept, Qsuite, at ITB Berlin in March 2017. The patented design brings a new level of comfort and privacy to the premium class passenger experience with its fully customisable suites that allow parties of two, three or four to create their own unique space within the Business Class cabin.
Qatar Airways' success relies on the support of its home and hub, Hamad International Airport, which was opened in 2014 and now processes more than 38 million passengers a year. As a testament to its design and efficiency, the state-of-the-art airport was classified as a Five-Star airport by Skytrax at its 2017 World Airport Awards, becoming the first ever Middle East airport to achieve this honour.
In early June 2017, four specific countries namely the Kingdom of Saudi Arabia, the Kingdom of Bahrain, United Arab Emirates and the Arab Republic of Egypt took steps to sever diplomatic ties with the State of Qatar, and also closed transport connectivity by road, sea and air to these countries from the State of Qatar. Qatar Airways continues to operate to the rest of its network as per its published schedules with day-to-day adjustments for operational and commercial efficiencies, which is standard airline practice.