---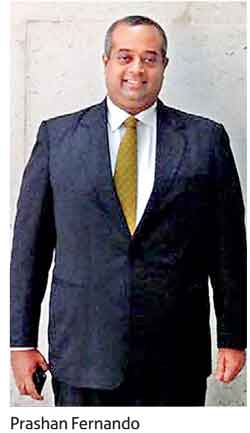 Prashan Fernando, CEO of Acuity Stockbrokers was unanimously elected as the President of the Colombo Stock Brokers Association at the 22nd Annual General Meeting held on 20th December.

He succeeds Ravi Abeysuriya who stepped down as President at the conclusion of his tenure as President.

Fernando counts over 26 years experience in capital markets and is one of the most senior stockbrokers in the industry, having joined Forbes & Walkers in 1991.
In 2001, he was instrumental in setting up DFCC Stockbrokers and served as its Director Sales & Marketing.

With the formation of Acuity Partners Group in 2009, Fernando was appointed Director/ Chief Operating Officer of Acuity Stockbrokers and since 2012 serves as its Director/ Chief Executive Officer.

Fernando holds a Masters Degree in Business Administration from Edith Cowan University, Australia.
Fernando initiated the first ever share buyback, by one of Sri Lanka's largest conglomerates following the provisions of the new Company's Act. He has also been instrumental in numerous takeovers and strategic transactions.

Fernando takes over at the helm of the Industry body at a time the Industry faces many challenges in the new year with the advent of the new SEC Act to be passed in Parliament in January 2018 and also the new capital structure enforced with effect from 2018 by the Industry regulator, the Securities and Exchange Commission of Sri Lanka.

The Colombo Stock Brokers Association is an apex industry body, representing the Stock Broking companies licensed and regulated by the Securities & Exchange Commission of Sri Lanka.