---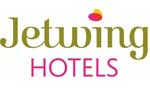 Jetwing Hotels Limited, the leisure arm of the Jetwing group, is expecting exponential growth in the next couple of years to come, owing to new hotels and may line up the Initial Public Offering (IPO) of its subsidiary Jetwing Symphony to coincide with it."For the past five years, since the end of the war, we have had about 20 percent growth and now it's about 5 to 10 percent. After these hotels are finished, it will be over 100 percent," Jetwing Hotels Executive Director Finance Sanjeewa Anthony said.Three new hotels and one resort, with land and construction worth Rs.7 billion, are underway and are set to be completed at various points within the two-year period.

According to Jetwing Hotels Managing Director Ruan Samarasinghe, the biggest investment is for a new four-star city hotel under the name Jetwing Colombo, worth Rs.3.5 billion, which will consist of 70 rooms and 20 apartments.It is following on the footsteps of the 26-floor, three-star Cinnamon Red's 'lean, luxury hotel' concept but would be more spacious."It will be similar to Cinnamon Red, which has about 250 rooms, but we won't go so high. Ours will be about 13 floors and we have about 20 perches more than them," Samarasinghe said.

The 80-perch property situated in Ward Place has undergone one year of construction and will be opened by August 2016. Jetwing Lake, situated in Dambulla, will be opened by November 2015 and is a four-star 100-room property with a Rs.2 billion investment. It is positioned to compete with Heritance Kandalama and Amaya Lake, according to Samarasinghe. Jetwing Yarl, situated in Jaffna will commence operations in June 2015 and is a 70-room four-star property, which will not come under Jetwing Symphony.The company's agro tourism project, Jetwing Kaduruketha, which will contain 20 chalets in Wellawaya with an initial investment of Rs.350 million, will be ready by June 2015 as well.

The main attraction of this resort will be the 50 acres of cultivated paddy fields employing 45 local farmers, which will supply rice to the other Jetwing Hotels across the country. "It will also be a corporate social responsibility (CSR) project. The farmers won't have to borrow money when their harvest is not good. We will advance the money and keep the farmers going and also guarantee good prices," Samarasinghe said and added that retail chains such as Keells Super and Cargills will be partnered with to directly sell excess rice without middle men.

Jetwing Yala, which has already commenced operations early part of this year, will also come under Jetwing Symphony, along with two other properties in Kandy and Uppuveli, which are in the planning stage.The total worth of Jetwing Symphony will be Rs.10 billion and 50 percent of the company will be owned by Jetwing Hotels. The remainder will be financed through a mix of debt and private placements, which are set to complete by March 2015.

Anthony said that the IPO for Jetwing Symphony will be undertaken following the opening of the new hotels but definitely before the end of 2018."One hotel is not enough to convince the public," Samarasinghe also agreed.Meanwhile, Jetwing Group Chairman Hiran Cooray recently said that the group posted a 35 percent annual growth in revenue and 40 percent annual growth in profits for the last year and expects a 15 percent and 20 percent growth, respectively for this year.