---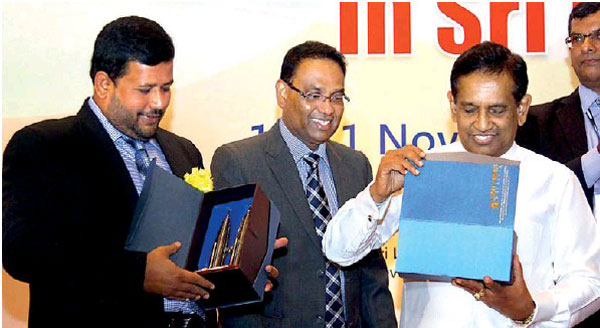 The ever increasing list of fish species which have come under the threat of extinction – the Red List – has confined the growth of the ornamental fish exports, which bring as much as US $ 10 million foreign exchange and provide livelihoods to over 100,000 people in Sri Lanka, according to the country's Industry and Commerce Minister."One development is about the concerns expressed by some environmental activists about t he emerging Red List," said Minister Rishad Bathiudeen addressing the country's first international ornamental fish trade conference yesterday.

The world's oldest and largest global environmental organisation, the International Union for Conservation of Nature (IUCN) lists down and updates the list of endangered aquarium fish (among others) – which is called the Red List – in order to conserve natural resources and maintain stable and sustainable populations of wild animals in their natural habitats.Among the 90 species of ornamental fish, 50 species are i dentified as endemic to Sri Lanka.

In recent times, Sri Lanka's ornamental fish exporters came under flack for asking for easing of the regulations to export live fish species out of their natural habitats, an allegation strongly denied by the apex body for the live fish exporters.According to Association of Live Tropical Fish Exporters of Sri Lanka Chairman Chrishantha Alexander, they are currently working with the WildlifeConservation Department to design the regulatory environment to develop new varieties of fish to breed and export them, while preserving the endemic species.