---
Sri Lanka has its fair share of challenges and political issues similar to any democracy
Admits majority of economic reforms yet to be implemented
Seeks support from chambers to go through rest of reforms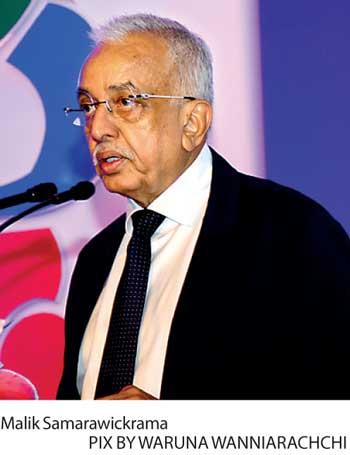 By Nishel Fernando
While assuring the government's continuous commitment to facilitate foreign investments in the country, the government appeals to the foreign investors not to get distracted by the current domestic political environment to capitalise on the business opportunities that exist in the country.

"Let me state upfront – do not let the domestic politics and what you read in the news, distract you. Sri Lanka has its fair share of challenges and political issues, just like any democracy and any emerging market.

Not just in emerging markets, even in the oldest democracy in the world, we are seeing great political turmoil. But two things remain certain and remain clear throughout – one is the ample business opportunities that are available in Sri Lanka and two is the commitment of the government to welcome foreign investors and help them succeed here," Development Strategies and International Trade Minister Malik Samarawickrama said.

He made these remarks addressing the investors at the fourth edition of Sri Lanka Investment and Business Conclave organised by the Ceylon Chamber of Commerce (CCC), in Colombo yesterday.
The conclave attracted over 80 foreign investors from 22 countries. Samarawickrama remarked that the government has made 'some' progress in implementing economic reforms to drive the economic growth in the country.

"We have done some work but I believe a lot more to be done and we seek the support of the CCC and other chambers to go through the rest of our reforms," he said.
Backed by enhanced security condition, although the country has recovered rapidly from the tragic Easter Sunday bombings, he stressed that the government wouldn't take the security for granted.

"We have recovered fast from the tragic Easter Sunday bombings and brought the security situation well under control in a short period of time. Tourist arrivals have nearly recovered fully, the state of emergency is lifted and travel advisories have all been lifted. Yet, we are not taking security for granted and remain vigilant and focussed on keeping our citizens and our visitors safe," he said.

With already having secured preferential access to a 3.5 billion market, the minister emphasised that the government is committed to a comprehensive trade policy reform programme to transform the country to a trade and logistic hub.

"We already have preferential access to a market of one billion plus, through our FTA with India, which will soon be expanded to a comprehensive agreement, covering services and investment. With our proximity to the fast-growing South Indian states, you will have easier access to these markets from Colombo than even from some parts of India. We already have an FTA with Pakistan. We are negotiating a Comprehensive FTA with China and FTAs with Thailand and Bangladesh.

The government has removed protectionist para-tariffs on over 1,200 items with the rest slated for removal by 2020. We have introduced a trade remedies unit, a trade information portal and soon an 'Electronic Single Window' that will link together dozens of state agencies dealing with international trade," he elaborated.

While inviting foreign investors to locate their plants in new industrial zones, Samarawickrama also expressed the government's willingness to offer a dedicated industrial zone for export-oriented firms to manage and develop as anchor investors.

"We are also preparing new industrial zones for foreign investors to locate. We recently opened two new zones close to the capital city with easy access from the expressways and we are developing a new Hambantota Logistics and Industrial Zone in the south of the country. We invite you to invest in these zones," he noted.

Commenting on the infrastructure developments, the minister was optimistic that the current industry energy tariffs will further decline with the commission of new LNG plants over next three years.

Further, he noted that the availability commercial land, which has become a crucial factor for foreign investor, will be improved with the digitalisation of the land titling.

"Commercial land availability is being enhanced and made more transparent, with new projects to digitise land titling. As a foreign investor, you can obtain land on lease for up to 99 years," he added.
---
Govt. created vibrant credential for int'l trade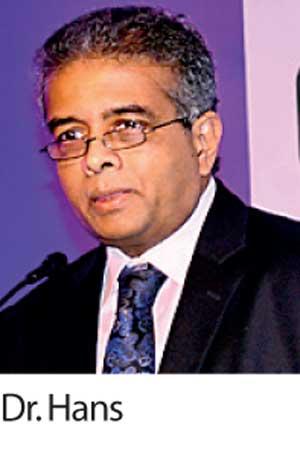 The government has progressed in creating an increasingly vibrant credential and enabling eco-system for international trade and investment with foundational initiatives, Ceylon Chamber of Commerce (CCC) Chairman Dr. Hans Wijayasuriya acknowledged.

He noted that the key achievements are not only limited to recording the highest ever FDIs in 2018 but also extend to the development of the National Export Strategy in consultation of a wide group of stakeholders, including the CCC,
likewise the Innovation and Entrepreneurship Strategy, alongside a trade adjustment package and Trade and Productivity Commission.

"I believe these foundational initiatives will crystallise the dynamic and forward looking platform for the enablement of trade and investment in Sri Lanka," Dr. Wijayasuriya said.