---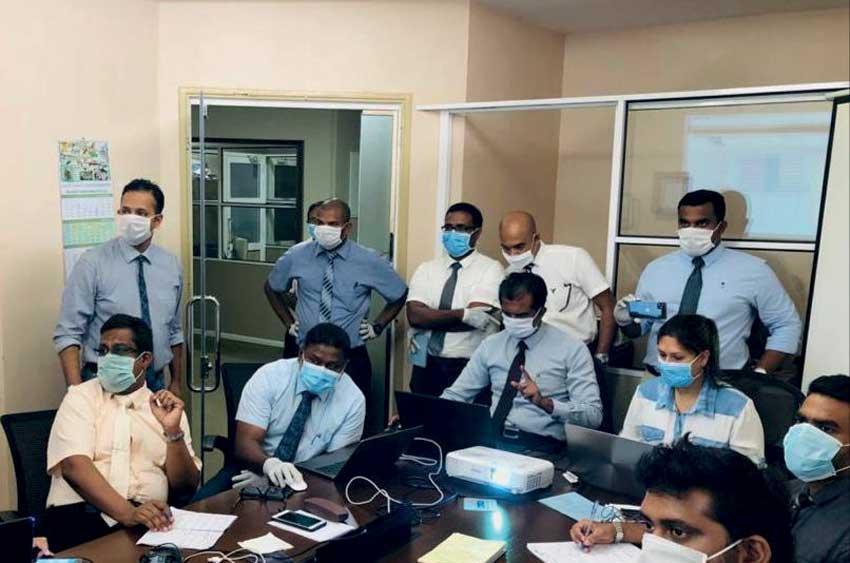 The first online sessions being conducted by tea brokers
Auction currently being held on three trading platforms simultaneously covering tea categories of all elevations
Online auction to continue till mid-day today offering around 4.5 million kilos
More people consuming tea than usual due to shutdowns globally; Opportunity for SL to earn higher forex

By Nishel Fernando
The Colombo Tea Auction saw high demand for teas in its first-ever online auction kicked off last Saturday with prices soaring across all types of teas amid an uptick in global tea consumption.

The Colombo Tea Auction, the world's oldest operational and largest single-origin tea auction, is currently holding its tea auction online for the first time amid the coronavirus pandemic.

The online tea auction is scheduled to continue until mid-day today offering around 4.5 million kilos of tea.
According to a leading tea brokerage, Asia Siyaka Commodities PLC, the tea prices have rebounded significantly so far.

The high grown tea prices have soared by Rs.50-70 per kilo and low grown tea prices have increased by Rs.50 per kilo compared to the last tea auction.

Asia Siyaka Commodities PLC, MD/CEO, Anil Cooke told Mirror Business that prices of certain low country tea varieties have increased by over Rs.100 per kilo so far during the auction.

In addition, off grade tea prices have also increased in the range of Rs.20-50 per kilo due to high demand.
"It's a very positive and vibrant market environment. We are having a very good market for teas on offer this week," Cooke said.

He expects that the all teas will be sold out once the auction concludes midday today.

The Colombo Tea Auction is currently being held on three trading platforms simultaneously covering broad range tea categories of all elevations. "These platforms are working brilliantly. In terms of the robustness of the platforms, it's very good and buyers are very comfortable with it. In some countries, it took 6-8 months to come up with a basic trading platform, but we did it in mere 5 days," Cooke noted.

The shutdown across the world amid coronavirus pandemic, which has forced a significant amount of world's population to stay at their homes also seems to be prompting them to consume more tea than usual.

Further, recent studies, which have shown benefits to respiratory system from consuming black tea, has also encouraged many people to consume tea, which could help to battle the coronavirus disease.

Tea Research Institute of Sri Lanka has already published a research paper on this, which is being currently promoted by the Sri Lanka Tea Board.

"Some of the importing countries are asking tea to be shipped out, because tea consumption has shot up as people are staying in homes," Cooke said.
Further, he noted that the lower tea output, depreciation of the rupee and shortage in available quantities due to the absence of tea auctions over past two weeks, have also contributed to the appreciation of Ceylon Tea prices at the current auction.

The recent lockdown in India to contain the spread of coronavirus pandemic has also disrupted the entire tea supply chain and tea exports from India.

Cooke stressed that the ability to ship out tea consignments out of the country would be crucial for Sri Lanka to earn higher forex income from tea exports this year.

This remains crucial for the country given that all other main key forex inflows have been badly impacted due to adverse impacts stemming from the pandemic.

However, the worker shortage in export processing plants and shortage of packing material are somewhat hindering the speedy shipment of tea consignments.

The biggest demand for Ceylon Tea has been coming from North African and Middle Eastern region and Japan.
"All our traditional markets are actively buying," a tea broker said.

Meanwhile, the Colombo Tea Traders Association (CTTA) decided to conduct the next tea auction online as well on April 16th and 17th following the Easter and Sinhala and Tamil New Year break.

"The software being improved and refined to increase the efficiency of the sale," Cooke added.