---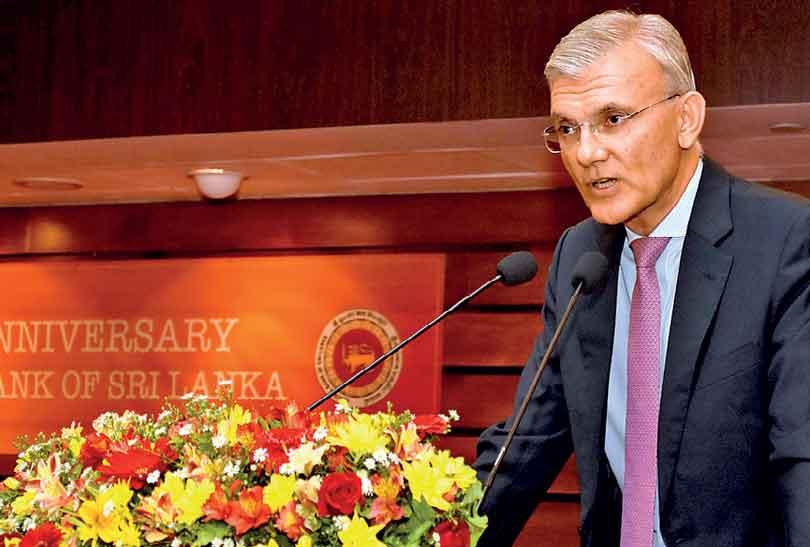 Dr. Razeen Sally
Pix by Nimalasiri Edirisinghe
Dr. Razeen Sally says SL faced with choice between devil and deep blue sea with elections nearing
Sees no signs of economic take off in foreseeable future
Says SL missed once in a generation opportunity for economic reforms
Compares SL to Brazil, always the country of the future

By Nishel Fernando
With elections nearing, a leading economist painted gloomy economic prospects for Sri Lanka, saying that the country is faced with a choice between the devil and the deep blue sea after the current dispensation missed once in a generation opportunity to drive economic reforms.

"As we stand here today with the elections not far away, there are no signs of economic take off in foreseeable future.

I rather think what Sri Lanka is faced with is a choice between the continued dysfunction and incompetence, where the role of State still remains too large and the role for markets is too restricted or choice for relapse with another decisive shift towards the State and against the markets," Sri Lankan-born renowned economist Dr. Razeen Sally said.

Dr. Sally, a visiting associate professor of the Lee Kuan Yew School of Public Policy of the National University of Singapore and a former policy advisor to Sri Lanka's Finance Ministry, made these remarks delivering the Central Bank's 69th Anniversary Oration, at the Central Bank premises, yesterday.

He lamented that Sri Lanka had once in a generation window of opportunity for combination of liberal economic reforms in Sri Lanka when the good governance government came into power in 2015, following the period of de-liberalisation between 2005-2015, which was a combination of crony capitalism and crony socialism and a foreign policy strongly tilting towards China. Dr. Sally said the present government failed to deliver sustainable reforms in both political and economic fronts.

"On the political front, we have seen modest successes and I suspect that those successes are not major enough not to be reversed in near future, I have my worries about that. On the economic front, we failed comprehensively. We had modest success with macroeconomic stabilisation but I wonder it will hold on to medium-term, I have my doubts about that as well."
Dr. Sally cited lack of talent and expertise, absence of an economic plan and dysfunction of Sri Lankan State as the main deterrents for the failure in delivering the economic reforms.
"This government came into power with almost wholly void of talents and expertise quite in contrast to the economic team that put in place soon after July 1977. The LTTE and JVP in combination together did a spectacular job at destroying the best of Sri Lanka's political elite.

The new government also came into power without an economic plan and it never developed one. What it eventually came up with was two things—firstly a Charismas tree wish list of things that were going to happen by 2025 and secondly rhetorical nonsense about Sri Lanka becoming next Singapore."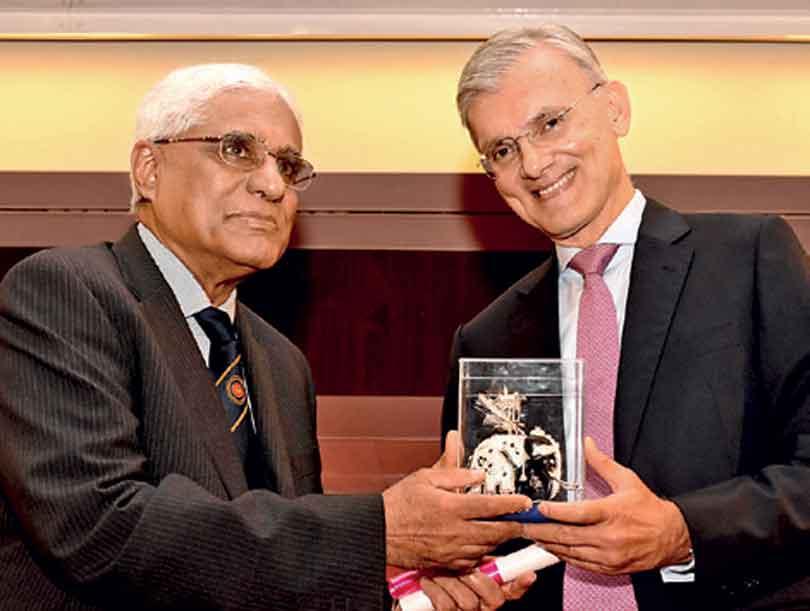 Dr. Razeen Sally being presented with a token of appreciation by Central Bank Governor
Dr. Indrajit Coomaraswamy
Sharing his experience as a former policy advisor to the government, Dr. Sally pointed out that even some of the simplest reforms were impossible to push through due to the dysfunction of the Sri Lankan State.

"Let me point out to something very simple, the utter shambles high-level meetings of government ministries, of some which I had attended to. They variably start late and end late; there's hardly a coherent agenda; there are five or six people talking at the same time going in five or six directions.

Everybody is talking and nobody is listening, no one taking notes, no conclusion at the end and the process starts all over again."

Predicting on the future economic prospects of the country, Dr. Sally feared that Sri Lanka's economic prospects were similar to Brazil, which is yet to be realised despite the large potential.

"There was a saying about Brazil. Brazil was the land of the future and always will be. Very sadly, I think, at least in short to medium term that seems to be the prospect for Sri Lanka too," he said. While noting that the world is heading towards for more potent mercantilism after entering into an era of new mercantilism, Dr. Sally warned that the external environment would provide cover for external discipline, exposure and directive to relapse towards the State and against the markets.

However, he emphasised that there is still hope for Sri Lanka as there are still non-violent battles to be fought.

"Nothing is pre-programmed, nothing is completely pre-determined. I think there are still battles to be fought – the battles of non-violence, the battles of interests, ideas, institutions and even taking advantage of a crisis to once in a generation opportunity for reforms," he concluded.