---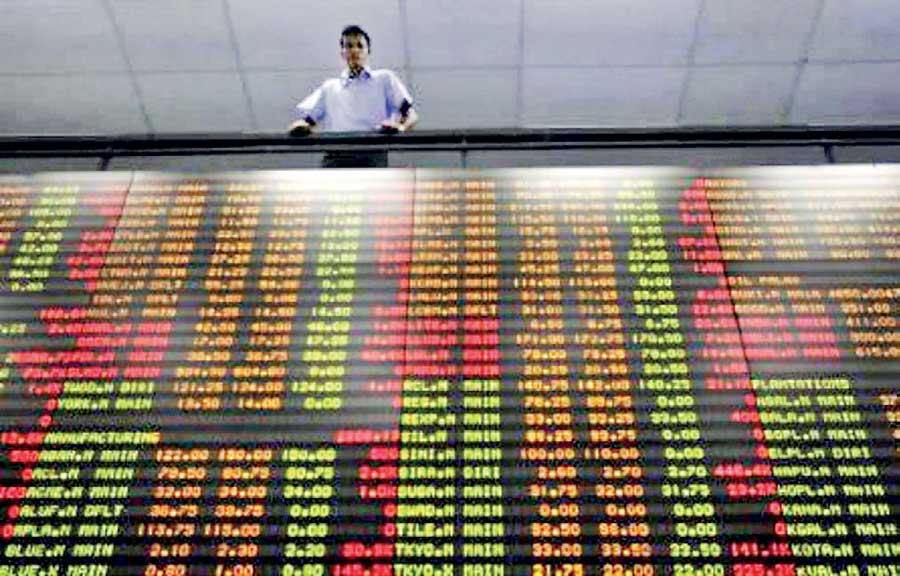 The state-run private sector pension fund, the Employees' Provident Fund (EPF), marked its re-entry into the Colombo Stock Exchange (CSE) last week, with the purchase of 55 million shares of Dialog Axiata PLC for a consideration of Rs.495 million, Mirror Business learns.

The market on Friday (May 17) saw three crossings of Dialog Axiata, amounting to 55 million shares, at Rs.9 per share, which were believed have been bought by the EPF.

The sellers of the shares were believed to be foreign. Foreign investors sold a net Rs.997.3 million worth of shares on Friday, extending the year-to-date net foreign outflow to Rs.5.7 billion rupees worth of equities.

As at March 31, 2019, Dialog Axiata's net asset value was Rs.8.77, up from Rs.8.26 three months ago.

As at same date, the EPF held 180.7 million or 2.22 percent of Dialog Axiata as the company's second largest shareholder after the Malaysian parent, Axiata Investments (Labuan) Limited, which had over 6.7 billion shares or 83.32 percent of the issued shares of the company.

Market sources also said the EPF bought the shares of premier blue chip John Keells Holdings PLC (JKH), though this couldn't be verified.

High-net-worth investors Harry Jayawardena and Rusi Captain were said to have been buying JKH shares in the market in the recent times, accounting for most of the
local buying.

The EPF has a checkered history in the Colombo bourse.

Since 2015, the EPF had refrained from making new investments in the CSE as the superannuation fund failed to generate substantial returns on the investment it made in the country's equity market.
On top of that the alleged involvement of the EPF in the infamous Treasury bond scam made the Central Bank to suspend the fund's all secondary market activities.

The EPF was severely criticized for some of its investments in several mid-tier companies, which some alleged were the results of some corrupt officials and unscrupulous elements in the Colombo bourse.

Also, the EPF was caught in a notorious 'pump and dump' scheme, where some high-net-worth investors dumped the stocks on the fund, as the EPF was scandalously referred to as the 'buyer of last resort', at the time.

However, Prime Minister Ranil Wickremesinghe this March said the EPF would return to the CSE with a new security system in place.

He noted that the EPF's return would raise the investor confidence in the market.

According to the data available for the year 2018, around 92 percent of the Rs.2.3 trillion fund was invested in government securities while 3.3 percent in stocks and 1.9 percent in corporate bonds.