---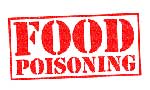 A young female doctor (25), serving at the Chilaw District Hospital, had suddenly fallen ill while on duty and had passed away after admission to the same hospital on Wednesday (14) night.
The deceased had been temporarily residing in Chilaw. Her parents were said to be living in Saudi Arabia and she was living with a relative living in Mt Lavinia at present.
It is revealed that she had reported for duty Wednesday morning and had eaten her lunch at the hospital canteen. This fact was confirmed by the nursing staff, who had observed that soon after she had eaten her lunch she had fallen ill. She was rushed to the hospital thereafter. However she had passed away the same night.
Investigations revealed that the female doctor was not the first person to have a bad reaction to food eaten at this particular canteen that was maintained at the hospital mainly for doctors and medical staff. It was suspected that the food consumed by the young doctor may have caused her death.
An inquiry was to be held to ascertain the cause of death as well as who was to blame for this tragedy. Chilaw police were conducting further investigations.
(Augustine Fernando)