---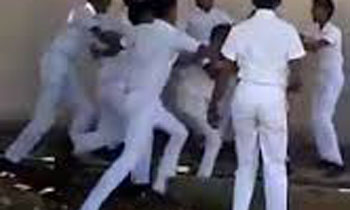 A group of 30 students and another 20 past pupils of a leading school in Panadura were arrested yesterday on charges of assaulting another group of students of a school in Padukka, Police said.
It was reported that the students of the Padukka School were engaged in their sports practices when they were interrupted by the students of Panadura School.
The arrested students had arrived in a Defender vehicle and a small lorry.
Police investigation has revealed that the school children and some old boys had tried to force them into the Padukka school resulting in the fight.
After a complaint lodged by the Principal of the Padukka school, police has taken the intruding school children and the two vehicle into their custody.