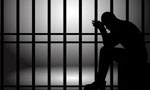 The Second Additional Assistant Sessions Court here on Monday convicted and sentenced a Sri Lankan Tamil to undergo seven-year imprisonment for robbed woman of a gold chain after attacking her in April 2013.
Pronouncing the verdict, the Second Additional Assistant Sessions Judge Vijayakumar imposed fine of Rs. 1,000 on Bala Prasanna.
According to the prosecution, Bala Prasannan, who resided near the house of C. Sivakami (38) in Karumandapam area, knew the woman's husband Chandrasekhar, a supervisor in a hotel here.
When the woman was alone, Bala Prasanna allegedlywent to her house and attacked her with an iron road on her head and forehead and robbed gold chain weighing seven sovereigns from her and escaped.
Upon returning home in the afternoon, Chandrasekhar found his wife lying unconscious and admitted her to the hospital.
On a complaint from Chandrasekar, the Sessions Court Police booked a case against Bala Prasanna under IPC sections 392 (robbery) and 397 (robbery, or dacoity, with attempt to cause death or grievous hurt).
In all, 11 witnesses were examined by the prosecution during the course of the trial.
(Source: The Hindu)