---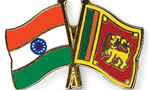 Sri Lanka today commended the move by Indian authorities to release thirty (30) Sri Lankan fishermen and nineteen (19) boats that are currently in Indian custody.

The External Affairs Ministry issuing a statement said that government of Sri Lanka noted with satisfaction the several media reports on a communication to Indian Prime Minister Narendra Modi from Chief Minister of Tamil Nadu O. Panneerselvam informing of the decision to release thirty Sri Lankan fishermen and nineteen boats currently in the State's custody on 22nd December 2014.

The Ministry said President Mahinda Rajapaksa during his discussions in Kathmandu on the sidelines of the 18th SAARC Summit in November 2014, requested Prime Minister Modi to facilitate the release of the Sri Lankan fishermen in custody in the States of Tamil Nadu and Andra Pradesh.

The decision to release the fishermen demonstrated the goodwill and understanding which existed in addressing issues relating to fishermen of the two countries and a reflection of the existing warm and abiding relationship.