Jail terms should not be taken seriously as such experience was natural for them, former President Mahinda Rajapaksa said in Matale.
"I myself had served three months jail term," Mr. Rajapaksa said.
The former president stated so while participating as a special invitee at the opening ceremony of new two storied Sangawasa at the Purijjala Sri Dammasiddharama Sri Sangabodi Pirivena Temple in Matale.
"As a Buddhist I didn't discriminate against any religion and also did not engage in hatred politics but the good governance government is trying to send Rajapaksas to the jail without seeking for the Attorney General's advices. During the 100-day period all we could hear was allegations," he said.
"Basil was remanded and my secretary, former defence secretary and high ranks officials were called before the Bribery and Corruption Commission under the good governance.
"When Basil called me and told his desire to return to Sri Lanka I told that he would be arrested. He said he was innocent and had not done any wrong.
"Donating of clothing to Buddhist devotees had become a grave crime. Observation of "Sil" would also become an offence in future," former president said.
"There are numerous allegations against the Commissioner of the Bribery or Corruption. She had acquired a land in the Nuckles Reserve and made a road haphazardly and taken a CCTV camera through cheating. She had claimed two salaries and non-declaration of assets. It was my serious mistake not taking prompt action against her during my tenure," he said.
Rajapaksa also spoke of the service he had done for the Buddhist education- Pirivenas- as a Buddhist leader. He said he had made enough financial contributions to the Catholic Church than any other leader and said he had donated a block of land to the Dambulla Mosque as well.
He said he had a good rest during last 100 day period.
"But the country had gone back 100 years. Envy, hatred and revenge were spread throughout the country," he said.
(Mahesh Keerthirathne)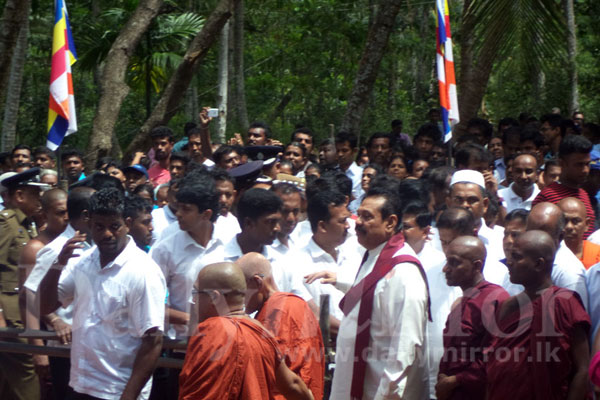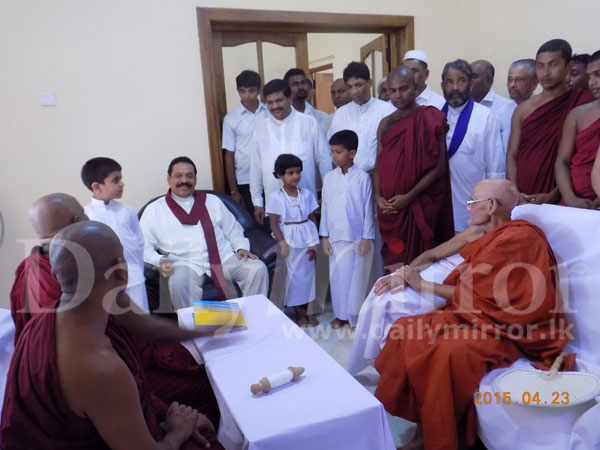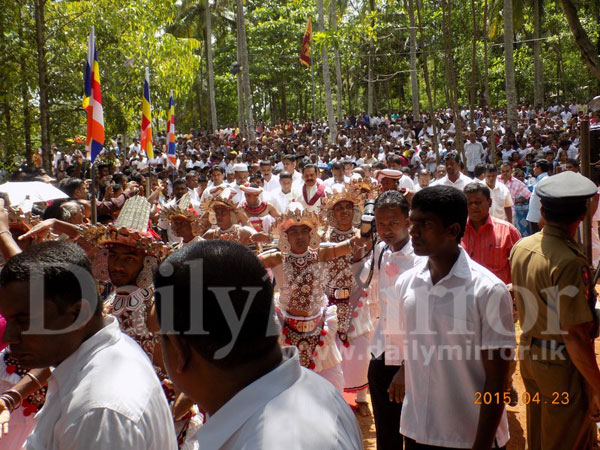 Pix by Mahesh Keerthirathne