---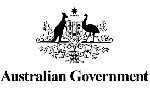 Australian government policy on combatting maritime people smuggling had not changed, a top Australian border official said.
"There are only two options for people who travel illegally by boat to Australia – they will be intercepted and turned back or sent to another country,"
Lieutenant General Angus Campbell, Commander of the Australian Government Joint Agency Task Force, Operation Sovereign Borders said.
He said that the recent announcement made by the Australian government regarding migrants who arrived illegally in 2013, did not apply to people in the regional processing centres in the countries of Nauru and Papua New Guinea.
"Processing and resettlement in Australia is not an option for people who try to reach Australia illegally by boat.
"Transfers to regional processing centres will continue for any future boat arrivals that are not turned around at sea. The rules apply to everyone. There are no exceptions," he said.
"Do not believe the lies of people smugglers. For example, some people smugglers say they will take you to New Zealand – the truth is, no people smuggling boat has ever reached New Zealand. They also say the Australian government will soften its policy over time – it hasn't and the government says it won't.
"The Australian Government will continue to implement measures to protect its borders and is committed to ending the criminal activity of people smuggling," Lieutenant General Angus Campbell said.