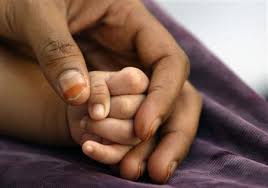 Sri Lanka and the Maldives were the best places to be a mother in South Asia, according to the State of the World Mothers-2015 Report of Save the Children global motherhood rankings.
According to the report, Sri Lanka, the Maldives and Jamaica ranked at 92 among 179 countries. Sri Lanka was ranked 89 last year.
Women in Sri Lanka face a 1 in 1,400 risk of maternal death according to the report.
The five indicators in the 2015 Mothers' Index are: the lifetime risk of maternal death; children's well-being as measured by their under-5 mortality rate; educational status, as measured by children's expected years of formal schooling; economic status, as measured by gross national income per capita; and political status, measured by women's participation in national government.
Best countries for mothers are Norway, Finland, Iceland, Denmark and Sweden making it to the top while worst countries according to the report were Somalia, Democratic Republic of the Congo, the Central African Republic, Mali and Niger.
Nepal ranked 114, Bhutan at 122, Bangladesh at 130 in the index while India ranked at 140 and Pakistan at 149. Afghanistan ranked at 152.
"We need to do more to make sure that all mothers and babies have a fair chance of survival and a happy, healthy life -- no matter where they live," said Carolyn Miles, president and CEO of Save the Children, in a press release.
"Save the Children believes that a mother in Somalia, or frankly a mother in America, deserves the same opportunity to thrive as a mother in Norway."
Save the Children works to improve the lives of children around the world, which includes better nutrition, sanitation, health care and education for mothers and their children.