---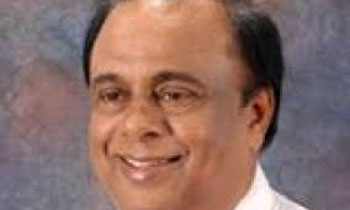 Minister S.B. Nawinna said the Government hoped to issue nearly 25,000 dual citizenships to expatriate Sri Lankans on the basis that it would give an opportunity to Sri Lankans domiciled in foreign countries to contribute to the development of their Motherland.
He said this at a ceremony held today at the Smart Tower to distribute 500 dual citizenships to expatriate Sri Lankans.
"For several decades you may have lived in a foreign country without an opportunity to give back something to your Motherland. Therefore, I appeal to you to do your utmost to introduce Sri Lanka to your friends and colleagues as it will be big a boost to our tourist industry," the minister said.
He said Sri Lnkans living abroad may have fled the country because of the ethnic conflict, suppression of their rights by the then government or scared of the State-sponsored terrorism. B
"But Sri Lanka under the Unity Government has become one of the most peaceful and fast developing country in Asia. That is why the Government decided to issue dual citizenships to expatriate Sri Lankans and their siblings who may have not stepped on their Motherland before," the minister said.
A Sri Lankan adults must pay Rs.300,000 and Rs.50,000 by children under 18 to obtain a dual citizenship.
The Emigration and Immigration Department has issued more than 15,000 dual citizenships since it was introduced in March 2015. (Sandun A Jayasekera)