---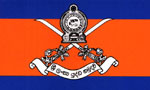 Major General Jagath Alwis has been appointed as the Commander of the Security Forces in Jaffna with immediate effect, Army Media Director Jayanath Jayaweera said today.

The former Security Forces Commander Udaya Perera had been transferred to the office of the Chief of Defence Staff (CDS).

"The appointment was made because Major General Perera had completed his term of office as the Security Forces Commander in Jaffna," Brigadier Jayaweera said.
Major General Alwis was a former Deputy Ambassador to Israel and was in charge of the military wing of Presidential Security.

He served as the Director General-General Staff (DGGS) at Army Headquarters prior to the new appointment. (Darshana Sanjeewa)