---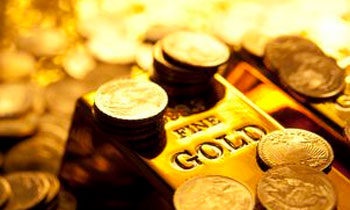 Around 2 kg of gold was recovered from the stomach and rectum of the Sri Lankan passenger who was detained by the Indian customs officials on his arrival at the Visakhapatnam airport.
The Indian Express reported that the doctors of King George Hospital, where the passenger was kept under observation for more than 24 hours, recovered 14 packets of gold weighing around 125 grams each. Another four packets were recovered by the customs officials on the day he was detained at the airport. However, the customs officials claimed that the total recovered gold amounted to 347 grams.
The passenger, identified as Abdul Razak Mohammed Ziyard, boarded the Sri Lankan Airlines flight UL-169 and landed at Visakhapatnam airport on Sunday. Growing suspicious over his 'awkward gait', the customs officials detained him. He was shifted to KGH for full body scanning and the reports confirmed that he was carrying gold in his stomach and rectum. A team comprising a radiologist, a general surgeon and a physician, recovered the gold packets from the stomach of the passenger through natural excretion method by administering laxatives.
Asked about how the accused managed to carry the gold packets, KGH Superintendent G Arjuna said, "The passenger seems to be a professional smuggler. He might have cut the gold bars into small pieces of 1 to 1.5 inch each and packed them in black polythene packets neatly stitched with a sliding tape which might have helped him swallow them. The sliding tape also ensured the free movement of the packets through the stomach and rectum."