---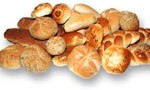 The prices of bakery products could not be reduced despite a fall in fuel prices, the All Ceylon Bakery Owners' Association (ACBOA) said today.
They said they would not gain any befit out of a price cut.
Only twenty percent of the bakeries use gas ovens for baking, while the rest use fire-wood, ACBOA Spokesperson N.K. Jayawardena said.
He said that only a tariff reduction on ingredients could help them reduce the costs of bakery products.
"We expect a tariff reduction on essential bakery ingredients such as wheat flour and margarine to reduce the price of baked products. For margarine there is a 100 per cent tariff," Mr. Jayawardena said.
"The fall in prices fuel does not have any effect on our costs," he said. (Chaturanga Pradeep)