---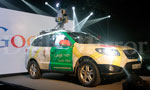 Global technology leader Google Inc. yesterday said it would begin imaging Sri Lanka for its 'Street View' service to create new views of the country to share with the world.
"Our attractions should go to digital media. This will allow more people to discover Sri Lanka and at the same time, allow people in Sri Lanka to explore new parts of their country online," Sri Lanka Tourism Development Authority Director General D.S. Jayaweera said.
The service provides 360 degree views and navigation of streets as if the viewer was walking down the road and can be accessed on Google Maps by using the 'pegman' icon.
Google Asia Pacific Director of Public Policy Ann Lavin, who had flown down to Colombo, expressed that the benefits of Street View to a destination couldn't be overstated.
"After we introduced Street View, the Mayor of Pompeii said that there was a 25 percent tourism growth year-on-year," she said.
The national tourism organisations in Thailand and Indonesia are also considering the benefits Street View has on their tourism growth.
Lavin said that in addition to being able to look at sights and scenery online, which could attract potential tourists to have the real experience, the service provides safety of mind to both locals and tourists by being able to recognize places and routes prior to physical visits and provide exposure to local businesses.
She also said that websites and blogs of businesses and journalists incorporate images of Street View to display locations.
The panoramic images are taken by the Google Street View cars, which have pods mounted on them with cameras pointing across 360 degrees.
PS data as well as the car's movement speed and movement in rough terrain are factored in when capturing images every few seconds.
The images are then 'stitched together' to create a smooth panoramic view.
In Sri Lanka, three cars will begin their journeys shortly from Jaffna, Matara and Arugam Bay.
Lavin refused to speculate by when the service would be ready for consumers, as images could not be taken during the night, or in less than optimal weather conditions, and once taken, processing takes additional time.
Lavin said that the privacy of the locals would not be violated as only public areas would be imaged and that people's faces and car licence plates would be censored. She further added that Google has received all the necessary approvals from the local authorities concerning.
"The government was happy to let us come after we explained the benefits this will offer," she said.
Sri Lanka will be the 65th country to become a part of the Street View family.
Google launched its google.lk domain in 2006, following which Gmail services were offered in Sinhala and Tamil. Google Maps was launched in Sri Lanka in 2011.
Over 90 percent of Sri Lankan Internet users prefer Google as their search engine. (Chandeepa Wettasinghe)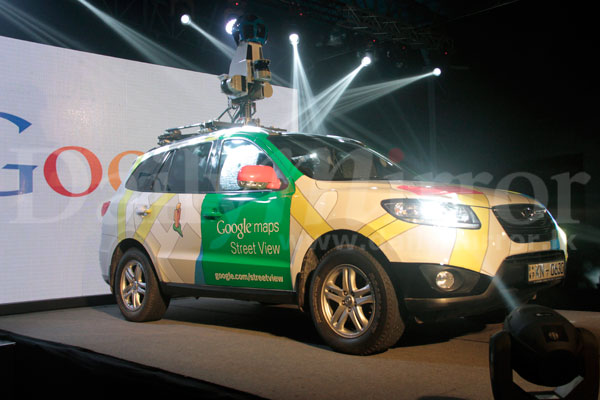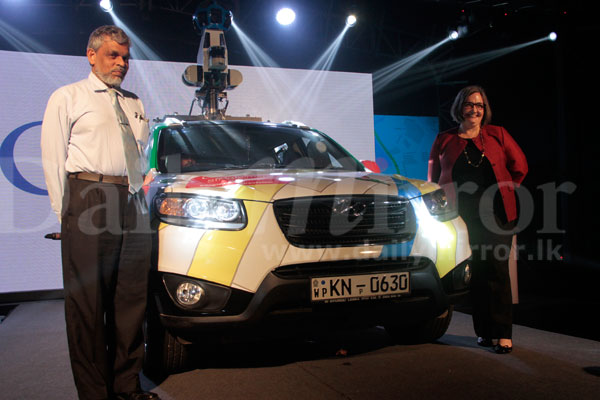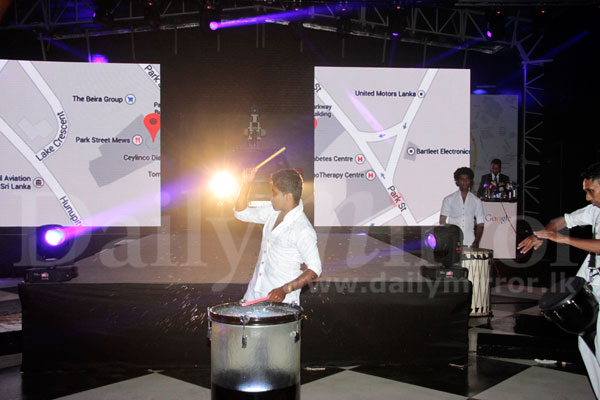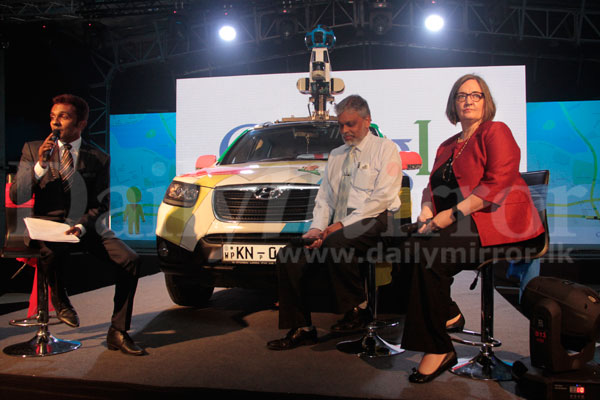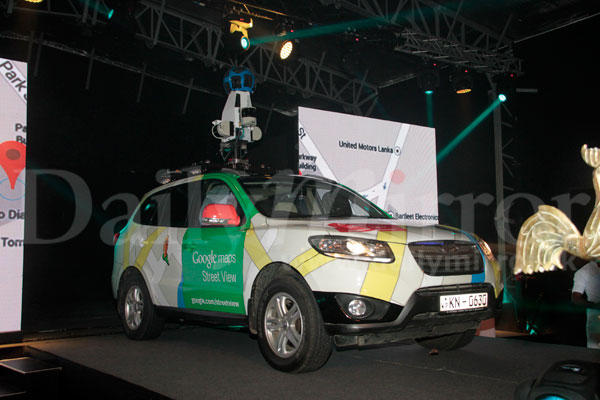 Pix by Pradeep Dilrukshana