---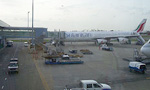 13.01 P.M - The trade union action launched by the Sri Lanka Nidahas Sevaka Sangamaya employees at the Bandaranaike International Airport- Katunayake has been called off a short while ago.
12.12 P.M - The SriLankan Airlines said two of its out-bound flights to London and to Shanghai have been delayed due to the strike.

Meanwhile the British High Commission in Colombo advised travellers to check with the airlines before heading to the airport.

The High Commission in a twitter message said, "Industrial action disrupting services to and from SL's Bandaranaike Int Airport. Travellers should check with airline before heading to airport,"
11.05- A.M - The operations at the Bandaranaike International Airport-Katunayake have been interrupted due to a sudden strike launched by Sri Lanka Nidahas Sevaka Sangamaya employees at the Airport demanding a salary increment of Rs.10,000.
Four passenger flights that have landed at the Airport have been kept waiting for several hours as the jet bridges cannot be connected for the passengers to disembark as a result of the strike, Airport sources said.

The strike that was launched last evening has brought the operations at the BIA to a complete halt by now. According to Airport officials, the baggage belts have stopped running and the arriving passengers have faced severe difficulties. It was reported that about 2,000 passengers were waiting inside the airport for clearance.

The Airport powerhouse too has been blocked by the protesting employees by creating blockades of vehicles.

The officials stated furthermore that the flight services would have to be halted if the Airport Fire Service Department is not able to bring the airplane landing process up and running.

Discussions are ongoing between the airport authorities and the protesting unions to reach a solution concerning the protesting employees' demands. (Kumarasiri Prasad)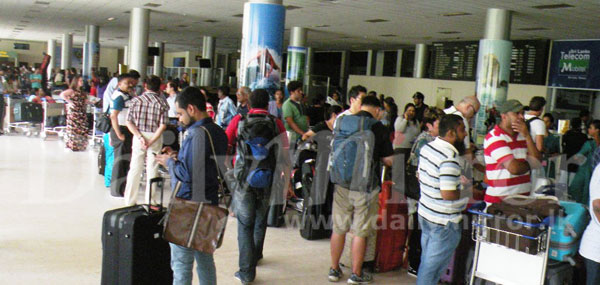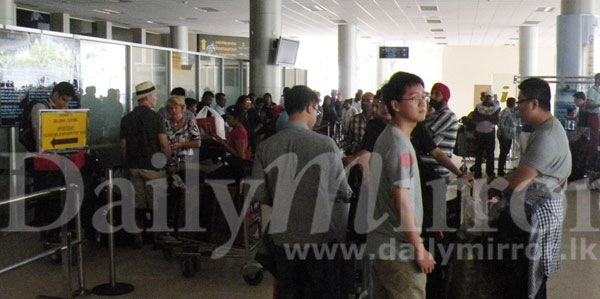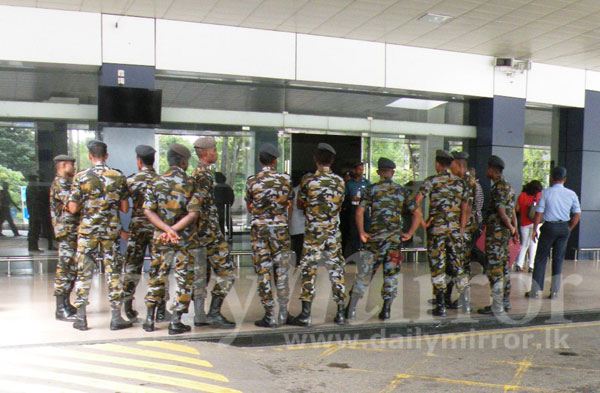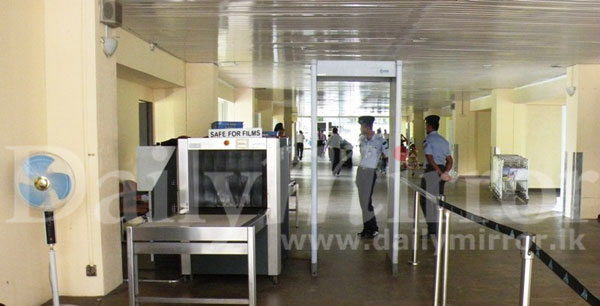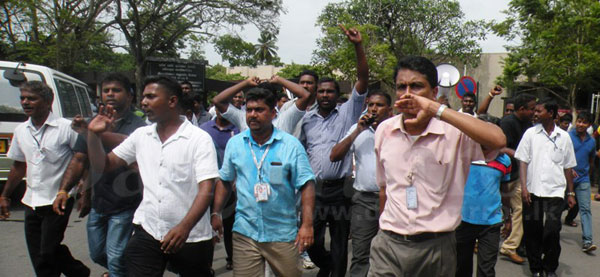 Pix by Kumarasiri Prasad
---