---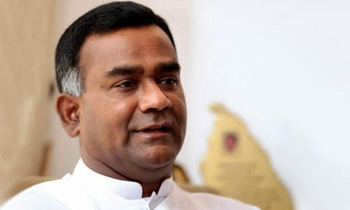 UNP's former general secretary Tissa Attanayake said yesterday the UNP is not looking after the elephants which laboured for the party, but only serving the elephants which adorn the perahera.
He said this during a visit to the Kandy Mawilmada Watapuluwa Bodhi Malu Viharaya to pay homage to the Temple's Chief Incumbent the Ven. Mahaupadya Udawatte Nanda Thera.
Mr. Attanayake said as a life-long UNPer he was concerned about the members who had been ignored by the party.
"I am staying away from politics for a while but will return to politics in a big way in the near future. I will have to decide on what I should do if I am invited to re-join the UNP. Keeping me away permanently does not hold good for the UNP. It is not me but the people who are raising their voices in support," he said.
He said that 12,000 members who were trained as organizers at the polling stations have been overlooked, and the plight of the local councillors was no better.
Mr. Attanayake said the UNP should have a plan for 2020 in case a common candidate is nominated with the support of the UNP because the result would be unpredictable.
On being asked about his future plans on entering politics, he said it was the time now to be silent. However, he said that the UNP members are curious as to whether he would return to politics and pointed out that even the Mahanayakes have expressed concern over the vacuum in the political leadership. (J.A.L. Jayasinghe)