---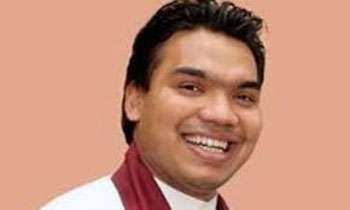 MP Namal Rajapaksa responding to the historical court decision made by the Supreme Court regarding the dissolution of parliament said they respect the decision but they cannot agree with it.
Also said that they have no other court in Sri Lanka to go to.
Speaking to the media at the Supreme Court premises he said the United National Party (UNP) was the only political party in history that refused to go for an election.
If the Supreme Court believes that there is no need for it to go beyond the people's sovereignty, we have to take our fight along with the people in the country, MP Rajapaksa said. (Chaturanga Samarawickrama)
Video by Prasanna