---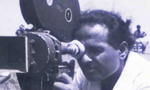 Veteran cinematographer, film director and producer M. S. Ananda passed away at the age of 83, late on Friday and his funeral will take place at the Borella General Cemetery at 3 pm today.
His remains now lie at the Jayaratne Funeral parlour in Borella.
Ananda was the cinematographer of renowned Sinhala movies like Nidhanaya, Golu Hadawatha, Madol Duwa, Gehenu Lamai, Akkara Paha and others while he directed films including Prawesam Wenna, Mage Nangi Shyama, Chandi Shyama, Hello Shyama and Bama Baya Nehe Shyama featuring his daughter Shyama Ananda.