---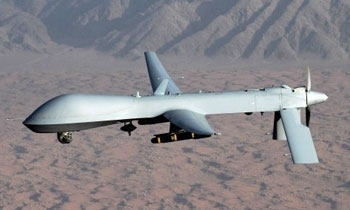 A hardline terrorist involved in several attacks across Pakistan was killed in a US drone strike in Barmal District of Paktika Province in Afghanistan.
US forces carried out a drone strike in Barmal area of Afghanistan – killing a militant named Qari Yaseen and three of his accomplices.
Yaseen was affiliated with several banned organizations including Tehreek-e-Taliban Pakistan, Lashkar-e-Jhangvi and Al-Qaeda.
The slain terrorist was involved in the attack on Sri Lankan cricket team in Lahore, terror attack at Pakistan Aeronautical Complex at Kamra.
He was also involved in the attack on General Headquarters in Rawalpindi and the bomb blast at Data Darbar.
Yaseen's name was included in the list of most wanted terrorists which was provided by Pakistan to the United States(Pakistan Today)