---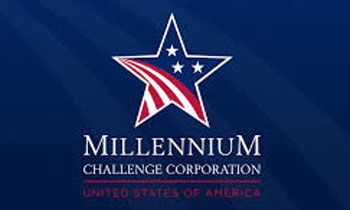 The Board of Directors of the US Millennium Challenge Corporation (MCC) has re-selected Sri Lanka for its grant programme at its meeting held on Tuesday this week.
In a statement, the Sri Lankan Embassy in Washington, said the re-selection will enable MCC to continue developing its compact programme of 2016 with the Sri Lankan government.
"MCC compact programmes are large, five-year grants for selected countries that meet MCC's eligibility criteria of good governance, economic freedom and investment in their citizens. The selections are based on performance indicators compiled by MCC in an annual scorecard for countries under consideration," it said.
As required by MCC procedure, MCC re-selects countries already in compact development as part of its annual selection process.
The statement said Sri Lanka's re-selection bears testimony to the country's continued progress on policy performance and reforms, including on democratic rights and control of corruption, and the strength of the government's partnership with MCC since 2015.
"MCC's recognition of Sri Lanka's progress provides further impetus to the government's political and economic reforms aimed at achieving sustainable peace and economic prosperity," it said.
Since being selected eligible for a compact programme in December 2016, the government of Sri Lanka and MCC have been working together to develop projects with the aim of fighting poverty and promoting economic opportunity for the Sri Lankans.
In July, MCC announced $7.4 million in funding to support the development of the compact, including identifying and analyzing specific projects for potential investment. This amount is in addition to the total MCC compact funding amount, which is to be determined.