---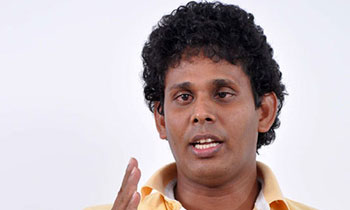 The financial misappropriation allegedly committed by former Central Bank (CB) governor Arjun Mahendran could not be swept under the carpet just because he alleged that his predecessor was also involved in such misappropriations, Voice Against Corruption (VAC) today charged.
In response to the claims made by Mr. Mahendran, VAC Convener Wasantha Samarasinghe told the Daily Mirror that the audit report prepared by the CB's Internal Audit Department was an annual report surveyed under several investigations and added that further steps should be taken against him based on this report.
"The audit report has clearly denoted that Mr. Mahendran had spent Rs. 66mn of CB funds for his own purpose on 163 occasions during a span of 21 months for personal purposes. There are evidences such as bills and invoices to prove the fact," he said.
He said Mr. Mahendran could not avoid the allegations against him by referring to the former rulers. He also said the other frauds also should be revealed if the former rulers have also engaged in such matters.
Earlier, the VAC has revealed that Mr. Mahendarn failed to produce valid invoices for the 163 occasions he had either purchased goods for himself or had paid hotel bills and on one occasion he was known to have bought a blazer for Rs. 2,000, 000.
However, while rejecting these claims Mr. Mahendran, in a statement to the media, on Tuesday said a group of disgruntled CB employees closely allied with a former governor lobbied for his removal because he cancelled all the tamashas and excessive foreign travel enjoyed by a few of his selected cronies.
"These statements are libellous in the extreme. They are based on extremely dubious and unverified sources," he added. (Kalathma Jayawardhane)