---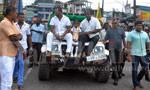 The nine children who had been refused admission to Meegahathenna Primary School were admitted today to Matugama St. Mary's College on a Presidential order.
President Maithripala Sirisena who looked into the issue ordered the Western Province Director of Education Wimal Gunaratne to find a school for the children concerned. On the instructions of the Provincial Director of Education, the Matugama Zonal Director admitted them to St. Mary's College.
Area residents conducted Deputy Minister Palitha Thewarapperuma, the nine children and their parents from the Zonal Education office to St. Mary's College in a procession comprising a dance performance.
Principal Chandima Priyadarshana admitted the nine children to school amidst the chanting of Seth Pirith.
The Deputy Minister who campaigned for the admission of the group of children to Meegahathenna Primary School had staged a four day fast in front of the Zonal Education office and later attempted to commit suicide, demanding the immediate admission of the children to the Meegahathenna school. The Deputy Minister, three former Pradeshiya Sabha members and the parents of the nine children were charged with unlawful assembly and obstructing the duty of the police. However they were released on bail by the Matugama magistrate.
Police had stepped up security in the area yesterday when the Deputy Minister and the children were being conducted to St.Mary's College. A large crowd had gathered at the main entrance to the school when the procession arrived.
HQI Matugama police M. Candra Pathmalal and former Pradeshiya Sabha members Jayasena Mallawarachchi and Dilip Pitigala were present at the occasion. (S. Madawala)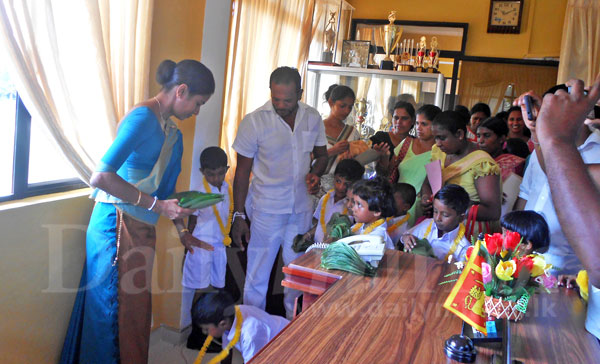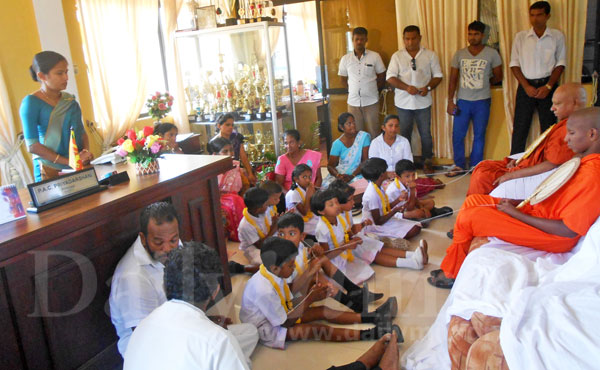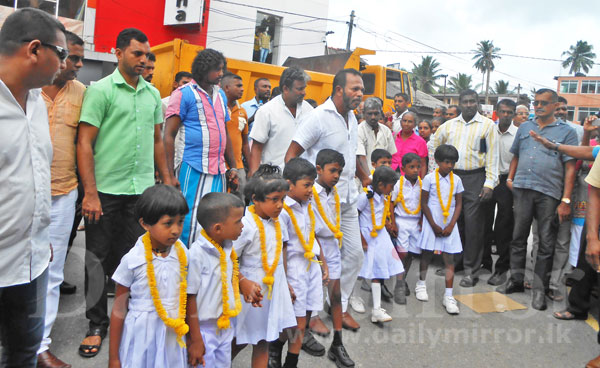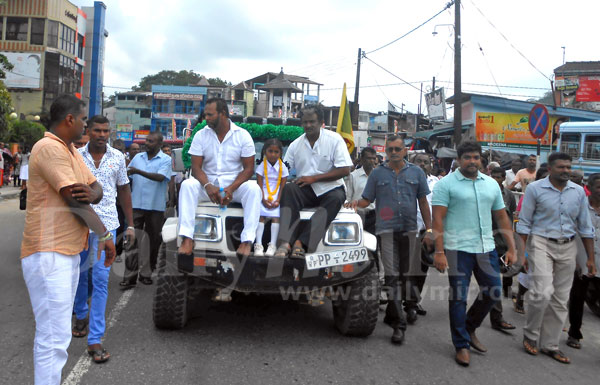 Pix by S. Madawala