---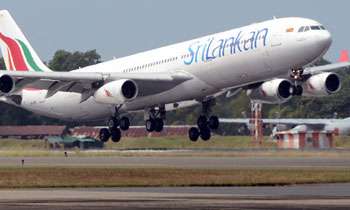 SriLankan Airlines UL flight 167 with 228 passengers and 12 crew members on board made a safe landing at the Cochin International Airport this evening due to adverse weather conditions, but there was damage to two lights on the runway.
In a statement it said the flight originated from Colombo and made a safe landing at 3:30 pm when there was intense rain caused by the onset of the monsoon.
Accordingly, due to the prevailing weather conditions, strong winds and heavy rain, the aircraft veered toward the runway edge and caused damage to some ground lights.
However, the flight was successfully landed with no injuries to passengers or the crew.
The aircraft was given a thorough inspection and certified as undamaged by SriLankan Airlines engineering staff.
"SriLankan Airlines affords the highest priority to the safety of its passengers and crew members at all times", the Airlines said.