---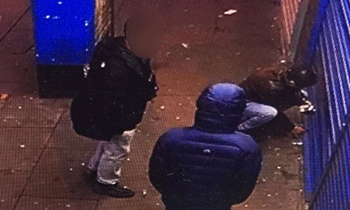 Three teenagers had brutally attacked a Sri Lankan shopkeeper, repeatedly kicking him in the face and screaming 'Stay down you dirty p***'at Norris Green in Liverpool, UK.
The Metro News on Thursday said two 16-year-olds and a 15-year-old had filmed themselves punching, kicking and screaming at 38-year-old Thirkkumaran Siththampalam.
As the victim tried to open his shop at around 8am on December 28 last year, the teenagers had confronted him with a knife, the Liverpool Echo reported.
Brandishing the weapon in his face, they had shouting at him to go home, and that UK was their country.
Mr. Siththampalam was left with a broken jaw and fractured eye sockets after the attack and had to undergo surgery for multiple fractures and have metal plates inserted into his face.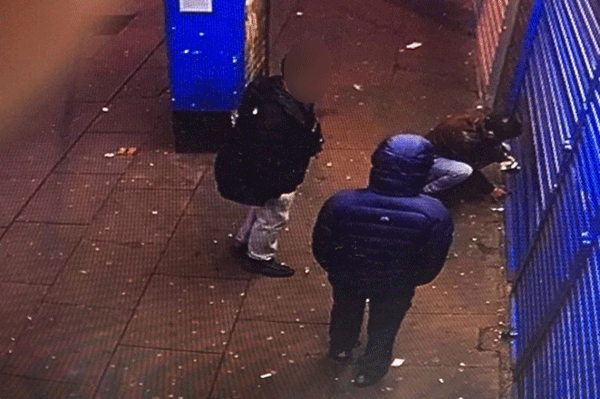 (Picture Courtesy: Liverpool Echo)
'Distressing' CCTV footage shown to Liverpool Crown Court showed Mr Sithrampalam trying to knock the knife away 'with great courage'.
'In an endeavour to show he was not cowed or intimidated by your conduct, he just continued with his work of opening the shop,' Judge Elizabeth Nicholls said.
'As he bent down to unlock the padlock – so when he was completely vulnerable and no threat to any of you – one of you kicked him full in the face.
'You can see the force of that kick as he fell backwards. The other two of you quickly followed up by kicking him in the head.
'All the while, as if this was some form of entertainment to share, with your phone one of you filmed the incident, which is disgraceful and almost the most chilling aspect of this case.'
One witness, Matthew McClaren, described how 'it seemed that p*** was every other word' used by the racist gang.
Nicholas Walker, prosecuting, said the victim tried telling them he was not from Pakistan, but that was 'lost on the males, who continued with their racist abuse'.
He said: '[Siththampalam] described himself as a man who always supported himself and his family, but the attack made him feel like committing suicide.'
Police didn't actually find the teens' footage, but they did recover Snapchat conversations in which the gang planned the attack.
The three teenagers admitted inflicting grievous bodily harm with intent.
One of the 16-year-olds and the 15-year-old were given 18-month sentences, and the second 16-year-old was sentenced to two years in a young offenders institution.