---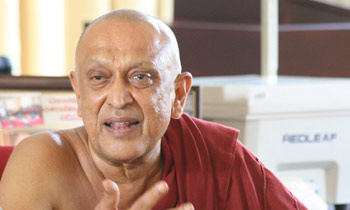 A complaint has been lodged with the Mirihana Police that the luxury vehicle used by late Ven. Maduluwawe Sobitha Thera, the former Chief Incumbent of Sri Naga Viharaya in Kotte, had gone missing.
The complainants had said in the complaint that they received information that the missing vehicle was being used as a wedding car at a hotel in Beruwala on Tuesday but they could not locate it at the hotel.
When asked, Ven. Kelaniye Soratha Thera, a monk of the temple, said the vehicle had not gone missing and that it was parked in another place due to a technical fault.
The thera said it was parked there to repair it later as a huge amount of money was required to do so.
Ven. Soratha thera said police did not take a statement from him and that he was ready to inform the police about it when he was asked.
He said this was a false complaint lodged as a result of a dispute over property of the temple.