---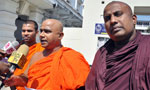 The Sinhala Ravaya yesterday lodged a complaint with the Police Headquarters regarding the removal of the passageway at Mabola in Wattala, and called for the arrest of Tourism Development, Christian Religious Affairs and Lands Minister John Amaratunga.
Sinhala Ravaya General Secretary Ven. Magalkande Sudatta Thera said the minister should be arrested under the Public Properties Act for removing the passageway.
"Prime Minister Ranil Wickremesinghe had previously made a statement in Parliament saying legal action will be taken against any person who disobeys the country law under clause 12:1 of the Constitution. For this reason, Minister Amaratunga should be arrested before long," the Ven. Thera said.
The minister had admitted that he ordered the removal of the passageway.
In their complaint, the Sinhala Ravaya stated that the Wattala Police had not taken any action in connection with the removal of the passageway, although the path was situated merely 150 metres away from the police area.
The complaint further said the Wattala Urban Council Secretary had not been informed of the incident and police officers had not been assigned for night patrol at the region of the passageway. (Chaturanga Pradeep)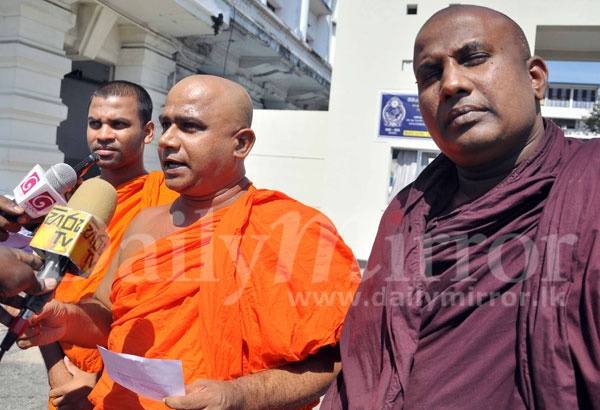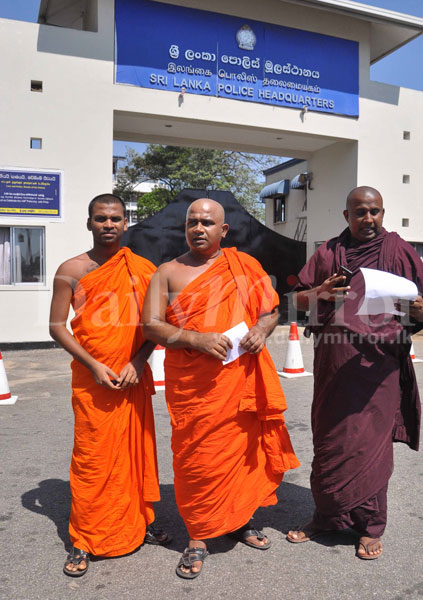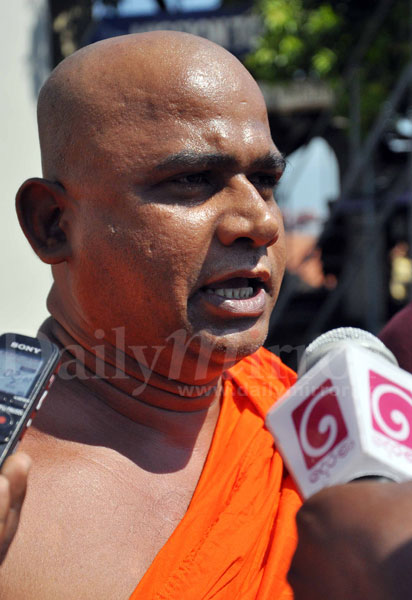 Pix by Kithsiri de Mel
Video by Sanjeewa