---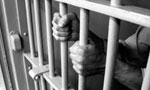 A 36-year-old Singaporean man was jailed six months for entering into a sham marriage with a Sri Lankan national.
The man, Suresh Ananthan Chandran, was offered $4,000 by Dematagoda Kankanamalage Ayesha Rathnamalie, 23, to enter into a marriage of convenience with her, after they met in April 2013.
In return, Suresh would sponsor her visit pass applications to stay here so that she could eventually become a permanent resident.
Suresh agreed to this because he was facing financial difficulties. Ayesha then claimed she was unable to pay him the money and would, instead, help him to get the licence of a food stall called Curry Espresso. He agreed to the deal.
The marriage was solemnized on June 23, 2013. Ayesha then arranged for Suresh to sign an agreement to transfer Curry Espresso's food stall licence from the owner to him. She later left Singapore on July 28, 2013.
Then in November 2014, Suresh was arrested by the Immigration and Checkpoints Authority (ICA) for engaging in a marriage of convenience.
He was sentenced to six months jail on March 14.
The number of sham marriages in Singapore has dropped by 62 per cent from 170 in 2014 to 64 in 2015, according to figures released by ICA.
People who help with or sign a contract for a marriage of convenience can be fined up to $10,000 and jailed for up to 10 years. (straitstimes)