---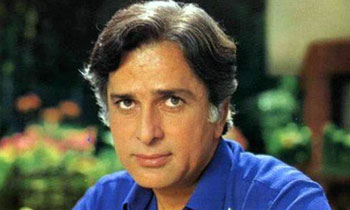 Veteran Bollywood actor and producer Shashi Kapoor has died aged 79.
Kapoor, who acted in huge hits like Deewar and Kabhie Kabhie, had been ill for some time and was in hospital.
He was a member of the Kapoor dynasty, which has dominated the Hindi film industry for decades.
He won several national film awards and was awarded the Padma Bhushan civilian honour by the Indian government in 2011. He also acted in a number of British and American films.
Kapoor began his career as a child actor and appeared in more than 150 films, including a dozen in English, including the 1983 Merchant Ivory production Heat and Dust.
Kapoor was known for his charming smile and was often described by his fans as the "handsomest star ever". He had a huge fan following among women.
He was cast alongside superstar Amitabh Bachchan in some of the biggest Bollywood blockbusters of the 1970s and 1980s, and the two actors played brothers or best friends.
His comment "Mere paas maa hai" (But I have mother's support) - from Deewar during a tense confrontation with screen-sibling Bachchan tops the list of best Bollywood lines for millions of fans across the globe.
Over the years, it has found its way on to merchandise like shoulder bags, coffee mugs and cushion covers. (BBC)