---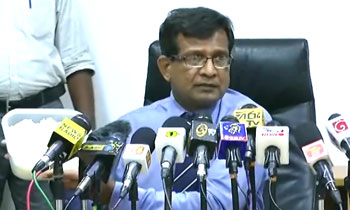 The distribution and selling of the controversial consignment of 'Basmathi' rice imported from Pakistan has been suspended with immediate effect, Lanka Sathosa Chairman T. M. K. B. Tennekoon said.
Panic made among the consumers due to a video went viral on social network news describing the subject rice as 'Plastic Rice' due to its several suspicious qualities.
Addressing a press briefing Mr. Tennakoon said selling and distribution of the Basmathi imported rice has been completely halted through the Lanka Sathosa outlets after he heard the rumors however, only 4 metric tons out of 20 imported left in the stores and the others has been already disposed.
"We will send the suspicious rice sample to Medical Research Institute (MRI) today and it will take minimum two weeks period to receive the report. Until then we will not sell the 'Basmathi' rice imported from Pakistan," he said.
Meanwhile, Mr. Tennakoon said they will complain to the Crime Investigation Department (CID) to probe weather this issue was an intentionally created to defame the Lanka Sathosa state retail super market chain. (Thilanka Kanakarathna)
Video by Buddhi