---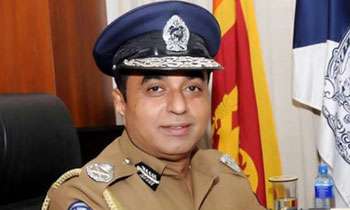 Police Chief Pujith Jayasundara today said the Police Special Task Force (STF) had been deployed in Mirissa to ensure the safety of tourists following the unpleasant incident in which several Dutch tourists were assaulted by locals.
Addressing a press briefing the IGP said that this would be a temporary measure to stabilize the law and order situation in the area until the unrest created by the recent incidents subsided.
He said that an eye-witness had informed them that he would not attend the identification parade that had been arranged by the Matara Court.
IGP Jayasundara explained that though identification parade was not considered essential if it could be held it would make getting a conviction easier.
He also said that he was satisfied with the action taken by the police so far over the Mirissa incident.
He also requested the victims and the eye-witnesses to support their investigations.
During the press briefing Weligama Urban Council Chairman Rehan Jayawickreme praised the Daily Mirror Newspaper for exposing the incident involving the Dutch tourists.
He explained that although the incident was an isolated one, due to the media exposure law enforcement authorities were able to nab the responsible parties.
"What I suggest is that we should look at this as an isolated incident but also take this as an opportunity to regulate the rest of the hotels in Mirissa.
"I'm making a sincere request to all media, if you hear of things like this, the same way the Daily Mirror exposed this story, please inform us," he added.
He also assured the fullest cooperation of their Urban Council to stop such tragic incidents from happening in the future.
Mr. Jayawickreme, also accused the Police of not informing the local government bodies in the area of what had taken place.
The Controversial 'Water Creatures Beach Guest Restaurant & Surf Bar' in Mirissa, where a group of Dutch tourists were subjected to a brutal attack has been temporarily closed down following an order of Sri Lanka Tourism Development Authority (SLTDA) on Tuesday (17).
The SLTDA said that the owner of the hotel, Harsha Prasanna, in a letter agreed to adhere to the SLTDA order. (Thilanka Kanakarathna)