---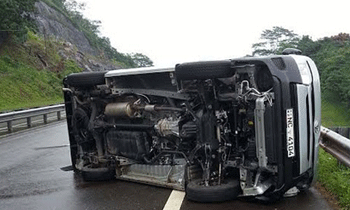 At least 10 persons were hospitalized in two separate accidents involving a STF ambulance and a van on the Southern Expressway (E01) this morning.
Police said six persons were injured when their van crashed into the protective fence on the expressway near the Kurundugahahetekma entrance.
Another four STF personnel travelling in the ambulance which was dispatched to transport the injured of the first accident to the hospital were also injured when the ambulance toppled near the 85th milepost at Pinnaduwa on the expressway.
Police said the ambulance met with the accident when they were overtaking a bus while on their way to bring the injured persons at the Kurundugahahetekma. (Darshana Sanjeewa)