---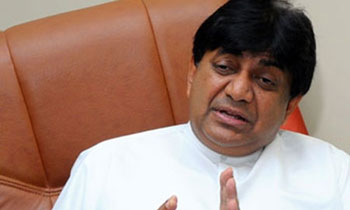 The Sri Lanka Freedom Party (SLFP) is in favour of constitutional proposals which do not require the people's approval at a referendum, Party spokesman and State Minister Dilan Perera said yesterday.
He said President Maitripala Sirisena's mandate was to carry out changes which did not need a referendum because holding a referendum could be risky given the trend in some other countries where governments had been defeated.
"See what happened in Italy, Colombia and Britain where the people did not vote on the question asked but used it as an opportunity to protest against those governments," the state minister said and added that it would be best to avoid a referendum.
"We need a referendum for the executive presidency to be abolished," he asked. "Six months I said that President Sirisena would be the next presidential candidate." (Kelum Bandara)