---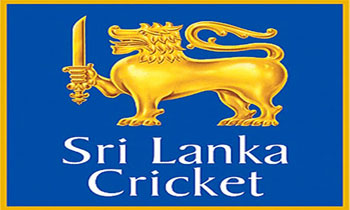 The Sanath Jayasuriya-led National Cricket Selection Committee quit today after handing over their letter of resignation to the Sports Minister Dayasiri Jayasekera, calling the ugly incident that took place towards the end of Sunday's third ODI against India in Pallekele as 'the last straw'.
The committee comprising, Jayasuriya, Romesh Kaluwitharana, Ranjith Madurusinghe, Eric Upashantha and Cricket Manager Asanka Gurusinha were two months into a six-month extension which was to end in December.
In the letter, written on behalf of the committee, Jayasuriya said it was painful to see the fans reacting the way they did – throwing plastic bottles onto the field – with Sri Lanka heading towards another defeat.
"As a player who has represented the country at all levels and as a former Captain and currently Chairman of Selectors, last Sunday's incident at the ground was the last straw," the Chairman of Selectors wrote.
"Cricket has been and will always be my life so it was particularly painful to see our own fans attack our own players."
The Selection Committee's policies had come under severe criticism for the team's performances over the last year, having suffered embarrassing defeats in South Africa, and at home to Bangladesh, Zimbabwe and India.
"I acknowledge that it has been a very disappointing year," Jayasuriya said, adding, "However, just one year ago we beat Australia at home 3-0. This was an unforgettable moment. We have some very talented boys and I am sure in time they will take cricket to the heights that it once was."
He also called on fans to support the team during this difficult period.
"We go with our eyes full of tears but with our heads held high. To all the fans we say please have faith in the boys they will deliver to the boys we say believe in your ability and believe in the fans they will be with you ultimately," Jayasuriya also wrote.
Meanwhile, Lasith Malinga was handed over the captaincy for the fourth ODI in Colombo on Thursday, after stand-in Skipper Chamara Kapugedera was ruled out with an injury.
"Malinga will captain the team and since Dinesh Chandimal and Danushka Gunathilaka are both out, we have called up Dilshan Munaweera to the squad," Jayasuriya told the Daily Mirror. (Shehan Daniel)