---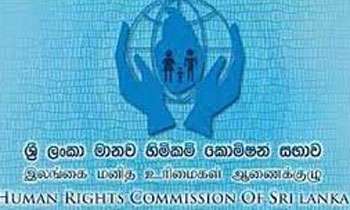 The status of the Human Rights Commission of Sri Lanka's (HRCSL) had been upgraded to 'A' from the previous 'B' by the National Human Rights Institutions (NHRIs), the international accreditation agency for national human rights institutions.
Dr. N. Deepika Udagama, the Chairperson of the HRCSL said they received an official notification from the NHRIs about the upgrade yesterday.
Speaking to Daily Mirror, Dr. Udagama said it is difficult to get an A status because the NHRIs is very particular about the principles and independence of a country's Human Rights Commission.
"The Commission's independence both structurally and in practice and effectiveness of the Commission in terms of looking at various human rights issues in the country are looked at by the NHRIs. If a Commission does not work on difficult issues like torture or discrimination, it won't receive the A grade. The NHRIs look at many issues, mainly dealing with its independence at tackling human rights issues without fear or favour," she said.
She said the latest accreditation is a great victory for Sri Lanka and that it was a result of a collective effort of all the commissioners and everyone at the commission.
"This is also a victory for the 19th Amendment because its the Constitutional Council which nominates members to the Commission. The Chairperson is appointed by the President from among the nominations made by the Constitutional Council. I think that has gone a long way and as Chair I have to say in all honesty that I'm very lucky because I have got a very strong commission.
The commissioners bring in a lot of talent and they are fiercely independent. Otherwise, it would have been very difficult because there was an issue of credibility of the commission. That's the challenge we had when we took over. There was the sense that the Commission did not want to take up certain issues which are considered to be politically sensitive. For us, the biggest challenge was to win the confidence of the public," Dr. Udagama said.(Lahiru Pothmulla)