---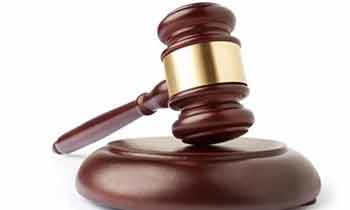 The Supreme Court today dismissed the Fundamental Rights petition filed by MP Vasudeva Nanayakkara seeking an order to nullify the Framework Agreement entered into by the Government with two Chinese companies to lease out the Hambantota Harbour.
The Three Judge Bench comprised of Judge Buwaneka P. Aluvihare PC, Judge Sisira J. De Abrew and Judge Anil Gunaratne inquired into the petition and dismissed observing that the petitioner had suppressed material facts of the case.
They observed that the purported agreements were signed in the years 2012 and 2013 while the petitioner had been a Cabinet Minister.
The judges said as a matter-of-fact when the agreement was signed, the petitioner was well aware about it and had intentionally and willfully suppressed the facts to the Court.
The petitioner, UPFA Parliamentarian Vasudeva Nanayakkara, had claimed that the leasing out of the Hambantota harbour and 15,000 acres of land in Hambantota to the Chinese firm, was an imminent and continuing infringement of the Fundamental Rights of the petitioner, guaranteed in terms of Article 12 (1) of the Constitution.
The petitioner had contended that by the arbitrary, capricious, mala fide, and illegal and unlawful decision of the respondents to enter into an agreement with the People's Republic of China for the promotion of investment in Sri Lanka by Chinese investors, and lease and convey and enter into an agreement, or in any other manner dispose approximately 15,000 acres of land and/or 50 Square Kilometres, was an infringement of the petitioner's rights guaranteed by the Constitution.
The petitioner had cited as respondent, the members of the cabinet, members of the Appointed Negotiating Committee, the Director General of the Department of External Resources of the Ministry of National Policies and Economic Affairs, Sri Lanka Ports Authority, China Merchants Port Holdings Company Limited and China Communications Constructions Company, as respondents. (T. Farook Thajudeen)