---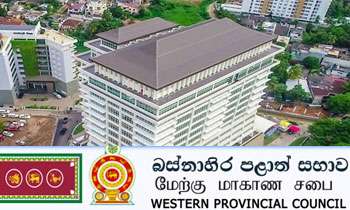 Some 104 chairs, each costing Rs 650,000, had been reportedly ordered from abroad for the chamber of the new Western Provincial Council building, JVP Western Provincial Councillor Lakshman Nipuna Arachchi said.
The councillor said this was revealed during the western provincial council committee meeting held on Wednesday.
In a letter to the Western Province Governor, the councillor said even though taking measure to bring all institutes of the provincial council under one roof was a good move, it is absurd that chairs for councillors would be brought at such a high price.
"As a member of the council as well as a member of the Janatha Vimukthi Peramuna (JVP), I can't approve such a move in the council ," he said in the letter.
He requested the governor's special intervention to the matter and sought its suspension.(Darshana Sanjeewa)