---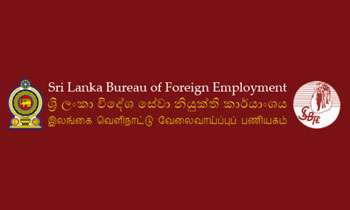 The remains of the housemaid, who was shot dead in Saudi Arabia was brought back to Sri Lanka last morning, the Sri Lanka Bureau of Foreign Employment (SLBFE) today said.
The woman, 38-year-old Priyantha Jayasekara of Galle, had been shot dead by a Saudi national on March 10 in Buraidah, Saudi Arabia. The suspect later committed suicide.
The SLBFE official said the remains had been returned to her family in Wanduramba, last morning after completing all formalities at the airport.
"The remains were brought back to the country following the conclusion of the post-mortem examination, determination of the cause of death and all other procedures by Saudi Arabian authorities. Those reports were handed over to the deceased's family," an SLBFE official said.
He said the SLBFE had ensured of providing compensation to her family.
He said that the Subject Minister, as well as the deceased's local agent, had given financial support to her family.
He said the SLBFE was currently working on arranging a compensation for the housemaid from her Saudi Arabian authorities over the death.
"Repatriation payments were made by her employer," he said. (Kalathma Jayawardhane and T.K.G. Kapila)