---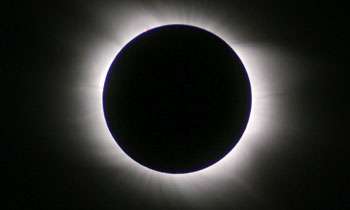 Sri Lankans would have a rare opportunity to observe the longest total lunar eclipse in the 21st century on the night of Friday (July 27) and the early hours on Saturday (July 28).
The Colombo University Astronomy and Space Science Unit Director Prof. Chandana Jayaratna said the total duration of the eclipse is 6 hours and 14 minutes.
The eclipse begins at 10.44 pm, Sri Lanka Standard Time on July 27 when the moon enters into the penumbra - the less dark shadow of the earth and will end up at 4.58 am on July 28.
Prof. Jayaratna said that Sri Lankan would not have the opportunity to see another total lunar eclipse from beginning to the end again till 2025.
"On this day, the earth will pass between the sun and the moon and therefore the moon will disappear into the Earth's darkest shadow, known as the umbra. For one hour and 43 minutes, the moon will disappear from the sky, entirely obscured by the shadow that our planet casts upon it. Given the moon is currently the furthest away in its orbit, it will take longer to pass through the shadow causing the eclipse to be the longest in 100 years", he said in a statement.
It is also expected to be the longest blood moon witnessed in 100 years. The Moon will be visible in a scarlet red hue for over 1 hour and 43 minutes, which is 40 per cent longer than any other blood moon measured in recent times.
For the naked eye observers, the eclipse will start to see from 11.54 pm when the moon begins to enter into the penumbra-the dark shadow of the Earth.
The total eclipse begins at 1.00 am on 28th morning, the greatest eclipse occurs at 1.51 am, total part of the eclipse ends up at 2.43 am and partial eclipse ends up at 3.49 am on the 28th.
After that the moon will enter into the less dark shadow of the Earth, the penumbra and only the dimming of the Moonlight will occur till eclipse ends at 4.58 am with the moon leaving the penumbral part of the eclipse. (Darshana Sanjeewa)