---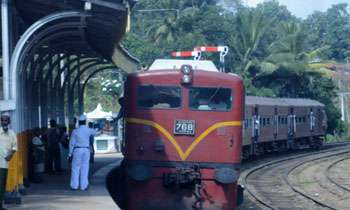 The trade unions of the Railways Department had decided to call off their strike following a discussion with President Maithripala Sirisena, a top TU official said a while ago.
Locomotive Engineering Operators' Union (LEOU) Secretary Indika Dodangoda said several trade unions had a meeting with the President this morning.
He said the President agreed to give a solution to their demand.
Mr Dodangoda said trains services would be operated from this afternoon.
Railway trade unions launched a sudden strike on Thursday (9) over several issues, including salary anomalies.