---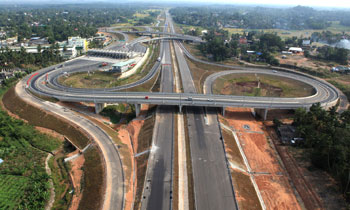 It is the top management of the Road Development Authority (RDA) that is behind the move to privatize or lease all the existing and the proposed highways, the Alliance to Protect the Trade Unions of Road Development Authority said yesterday.
Addressing a media conference, the convener of the alliance, Milton Wijesundara said the Cabinet approval had also been given in that regard and added they had not been informed about any action in connection with leasing or privatizing.
"We don't say that all the officials in RDA are responsible for this action but those who are in the top are the ones who are promoting and taking the leadership in the move to privatize these precious resources to a company. We are opposed to these actions," Mr. Wijesundara said.
Meanwhile, an engineer Grani Jayalath revealed that the annual revenue of the three existing highways was Rs. 5 billion and that the current revenue was adequate to find the expenses for the maintenance of the highways in the future too.
"When we have this amount of profit out of the three existing highways, there is no need of transferring the ownership of them or that of the proposed ones to a private company," Mr. Jayalath stressed.
He urged the government to desist from this arbitrary move which would badly affect the country's economy. (Sheain Fernandopulle)