---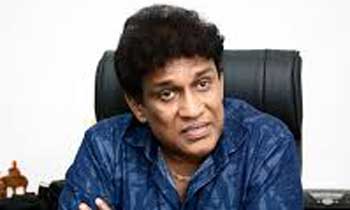 The Tamil Progressive Alliance (TPA) Leader and Minister, Mano Ganesan said yesterday said the local government election would have to be postponed by a few days to grant his party's demand to increase the number of Pradeshiya Sabhas in the Nuwara Eliya District.
He told a media briefing that the local government election would be definitely held in January next year.
"The elections will have to be postponed only by few days not weeks or months because of our demand could be held before the end of January 2018," the minister said and added that the groundwork has been carried out to create seven more Pradeshiya Sabhas in this district.
The minister dismissed claims made by the Sri Lanka Podujana Peramuna (SLPP) that he was being used by the government to delay the elections.
"No one can use me as a cat's paw," he said and added that President Maithirpala Sirisena had assured the TPA that the upcoming PS elections would be held only after creating new Pradeshiya Sabhas in the Nuwara Eliya District.
The minister said this assurance was given at a discussion held between the TPA and the President recently.
Justifying the TPA demand, the minister said were 225,000 voters in the Ambegamuwa PS and it was best that new Pradeshiya Sabhas are set up there. "We are not demanding for police powers or to merge provincial councils like the Tamil parties based in the North are doing and therefore our demand is nothing but fair," he said.
When asked why the TPA waited for so long to make the demand, Mr Ganesan said they made the request during the delimitation process but the authorities ignored it.
The TPA is expected to meet Local Government and Provincial Councils Minister Faizer Mustapha today to discuss this matter. (Yohan Perera)