---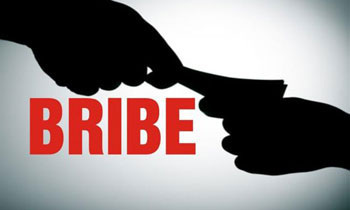 Matale Wijaya Vidyalaya's former principal Kaluaarachchige Dayawathee was found guilty of soliciting a bribe of Rs.150,000 to admit a grade-1 student and sentenced to five years rigorous imprisonment and fined Rs.20,000 when the case was taken up at the Colombo High Court today.
High Court Judge Gihan Kulatunga also ordered that the bribe of Rs.150,000 be returned and if in default be sentenced to another five years rigorous imprisonment.
The Bribery Commission filed the case against her on February 8, 2014 on four charges.
The Court found the suspect guilty on all four counts. (Manopriya Gunasekara)