---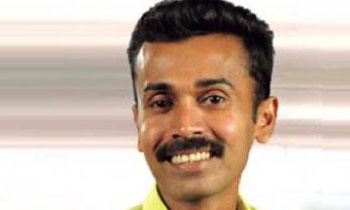 Renowned artiste Prince Udaya Priyantha passed away today at a private hospital in Colombo at the age of 47.
Speaking to Daily Mirror, Sri Lanka Singers Association (SLASA) President Keerthi Pasquel said Prince was hospitalised for a long period of time.
Its past President Madumadawa Aravinda said Prince's sister Shiromi Priyangika was the only family member left for him, and that she was the one who looked into his health until his demise. He said Prince's final rites were still under discussion.
Prince Udaya Priyantha was a famous singer who entered the music industry in 1980s from the National Youth Services Council.
Having composed and sung a wide range of songs, Prince has exhibited his artistic talents in various platforms. Among his famous hits are Ma Eda Kiyu De Obata Mathaka Nethi Do, Sanda Renu Wehena, Sigiriye Kurutu Geetha Lassanai, Pemwathun Sinassey, Kandulu Ganga, Sudu Mal Pokurak, Werala Konaka Hinda and Oba Pe Pem Sina. (Chaturanga Pradeep)