---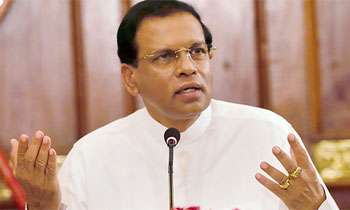 Death penalty should be handed down to those who misused public funds and properties, President Maithripala Sirisena said today.
The President made these remarks during an event held in Parliament.
He suggested that all the party leaders should consider the proposal and make necessary measures to draft laws in this regard.